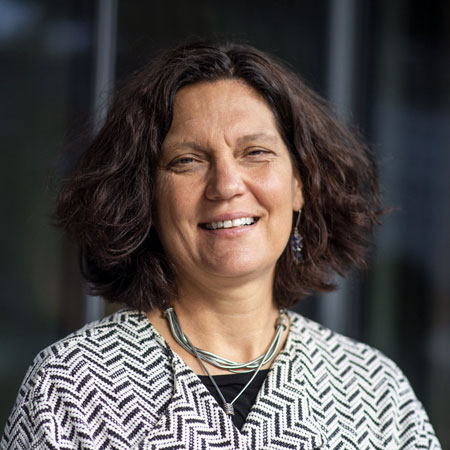 Constance M. Yowell
Educational Innovation
Senior Vice Chancellor
As senior vice chancellor for educational innovation, Dr. Constance M. Yowell leads the University's Center for Advancing Teaching and Learning Through Research, the University Honors Program, Undergraduate Research and Fellowships, Employer Engagement and Career Design, the Global Experience Office, Peer Tutoring, Self-Authored Integrated Learning, and the PreMed and PreHealth Advising Program.
Most recently, Yowell served as executive vice president of Southern New Hampshire University where she oversaw community engagement and outreach, with a focus on engineering a stackable, personalized learning approach for low-income, first generation learners.
Prior to joining SNHU, Yowell founded LRNG, a nonprofit and technology platform that helped cities and communities build learning ecosystems for low income youth. She also served as the director of education at the John D. and Catherine T. MacArthur Foundation, where she oversaw a $250 million program in digital media and learning. She led a community of entrepreneurs, researchers, designers and educators who designed and launched the Open Badge movement, created game-based schools, established partnerships with the game industry to create first-ever game-based assessments, and launched new approaches to the public library and museums in the 21st century.
Yowell started her career as an associate professor at the University of Illinois after serving as a policy analyst in the New York City school system and the U.S. Department of Education. Her research and policy work have focused on the deep disparities in local and federal education systems, particularly for African American and Latinx students, and she has written prolifically on the impact of educational policies and equity on student outcomes.
Yowell has a PhD in Child and Adolescent Development from Stanford University and a BA from Yale University.
Previous